New Tennessee laws pertaining to child safety, wellbeing and human trafficking – The Rogersville Review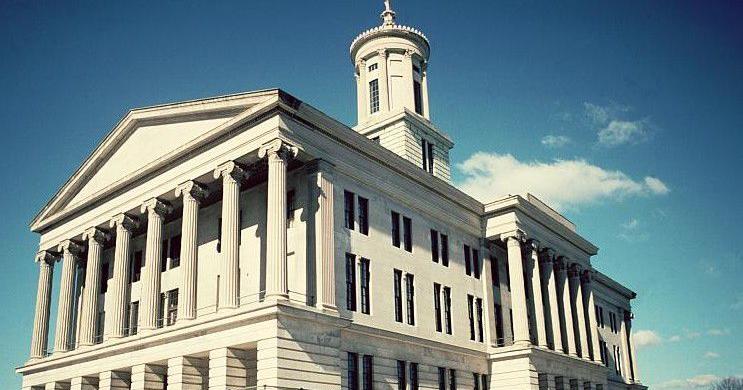 This is part six of a series highlighting all the new laws approved by the Tennessee General Assembly in 2022.
These new laws pertain to Child Safety, Wellbeing, and Human Trafficking.
Enhancing support for foster youth — Under a new law the state will reimburse eligible relatives of foster youth to support the cost of raising the child. It also expands eligibility to ages 18-21 for foster youth transitioning from state custody to adulthood to access services.
Noah's Law – A law seeking to expedite the Amber Alert process for children in danger was approved by the General Assembly this year. It expands the criteria for issuing an amber alert by allowing a custodial parent under certain circumstances to seek an emergency court order declaring the child to be in imminent danger of serious bodily injury or death, and orders the noncustodial parent to return the child to the custodial parent immediately. "Noah's Law" is in response to a 2021 incident in which then three-year-old Noah Clare was abducted by his non-custodial father and taken from Tennessee to California. It took the Tennessee Bureau of Investigation (TBI) 11 days to issue an Amber Alert once the child was reported missing because the case did not meet certain criteria. Clare was found safe on the 11th day of the search.
Increasing safeguards for residential child care agencies – As a result of the Joint Study Commission on Refugee Resettlement Issues, a new law puts into place additional safeguards of reporting requirements for residential child care agencies (RCCAs). Under the new law, RCCAs would be required to disclose all contracts in agreement with third parties to provide care, housing and placement for children in Tennessee in order to receive a new license or license renewal. Additionally, it requires the Department of Children's Services to revoke the license of a facility that provides residential child care if more than two employees or three percent of employees have been charged with criminal offenses related to their job responsibilities and the children for which the agency cares. It also requires an annual report showing the reasons for transfers of children. Lastly, the law requires the child care facility to report the names of children who have escaped or disappeared from the RCCA.
Human Trafficking Prevention Training – Under a new law, the Department of Correction, Department of Mental Health and Substance Abuse Services, and the Department of Human Services must work with a nonprofit charitable organization to provide mandatory training to the appropriate personnel on the identification, intervention, prevention and treatment of human trafficking victims. The training must be selected by the Human Trafficking Advisory Council and administered annually starting in 2023.
Improving response to human trafficking victims – A new law requires the district attorneys general conference in collaboration with various state agencies to develop recommendations on the creation of multidisciplinary teams tasked with responding to child sex trafficking cases. The teams are intended to enhance services to victims of child sex trafficking, improve the coordination of investigations of such cases, and identify gaps in services.
Similarly, to ensure Tennessee has top-notch services for victims of sex trafficking, another new law tasks the Department of Children's Services and the Department of Human Services to identify existing resources and gaps in services for victims between the ages of 18 and 24.
Expanding human trafficking training in schools – New laws will require all school employees to be trained to detect and prevent human trafficking of children. Previously, only teachers were required to be trained on the detection, intervention, prevention, and treatment of human trafficking. Under this new law, all personnel that aren't contractors, including bus drivers, janitors or cafeteria workers, will be required to undergo the same human trafficking training as teachers every three years. Sometimes a bus driver or a janitor might be able to observe signs of abuse in students before a teacher. This new law ensures other staff will have the training to know how to identify abuse and report it. The training course would be online and last roughly 45 minutes to an hour.
Human trafficking — To crack down on criminals who traffic children, a new law will expand the criteria for what qualifies as Class A felony offense of trafficking for a commercial sex act. Under the new law, a trafficker will be charged with a Class A felony if the victim is under the age of 18. Under previous statute, the victim had to be under 15 for the Class A felony charge to apply. It also creates a Class A felony offense of aggravated trafficking for a commercial sex act, and requires those convicted to serve 100% of any sentence imposed.
EYES ON TRAFFICKING
This "Eyes on Trafficking" story is reprinted from a Google News Alert for "human trafficking."
ABOUT PBJ LEARNING
PBJ Learning is a leading provider of online human trafficking training, focusing on awareness and prevention education. Their interactive Human Trafficking Essentials online course is being used worldwide to educate professionals and individuals how to recognize human trafficking and how to respond to a potential victim. Their online human trafficking course is available for use on any web browser (even your mobile phone) at any time.
More stories like this can be found in your PBJ Learning Knowledge Vault.