Sarasota group uses virtual reality to put people inside the world of a human trafficking victim
By Aaron Mesmer | Published April 26, 2023 6:47AM | Sarasota | FOX 13 News
SARASOTA, Fla. – A Sarasota-based nonprofit that focuses on human trafficking awareness, prevention, and outreach is turning to virtual reality to help teach families how to avoid the pitfalls that can lead children to become victims.
The virtual reality program, called "Trapped: a VR Detective Story," was developed by Billy Joe Cain's Texas-based organization, Radical Empathy Education Foundation.
"What it does is it puts you in the shoes of a young 14-year-old girl, and you go through kind of like a day in her life," Cain told FOX 13 Monday. "She explains how her vulnerabilities put her in a situation where she got taken advantage of and actually got turned into a victim of trafficking."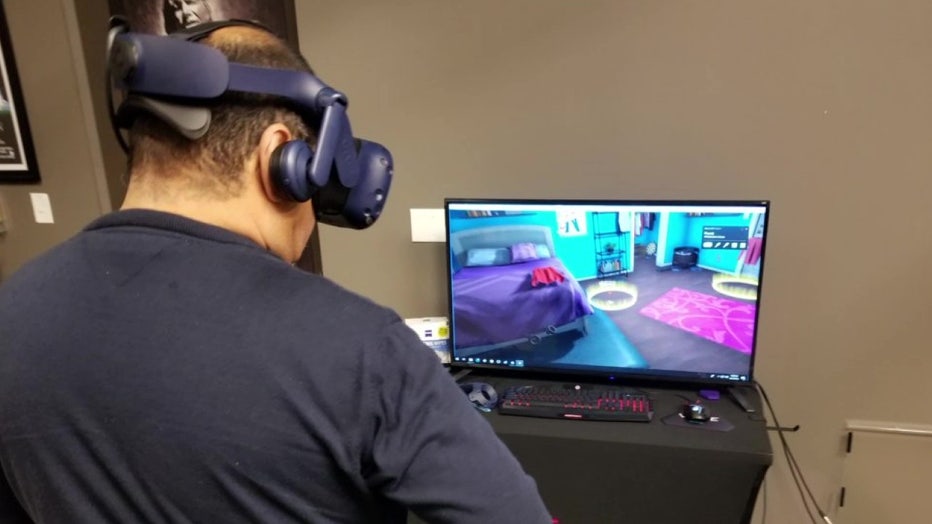 Cain said users not only see the mistakes the teenager made, but they experience the same emotions, trauma and fear she feels.
The VR story, like many in real life, began with an online meetup.
"This story and the fact that you can interact inside of it gives you the ability to see the world from somebody else perspective without the risk and danger of being in there," Cain said. "[Predators] may friend somebody over the course of a year or two or three years until they feel that that person is ready to be taken or manipulated."
The Sarasota-based nonprofit, Selah Freedom, is now putting Cain's VR program to use.
The organization's prevention coordinator, Hilda Arreola, plans to bring the program into schools, group homes, and shelters. She said families need to see how vulnerable children are when they're using the internet, including online gaming chatrooms, which are among the fastest-growing hideouts for predators.
"They're online, they're playing video games, they're on social media, they're creating Tik Tok videos, they're doing all of those things, so that's where we see a lot of peer-to-peer recruitment has increased throughout the country," Arreola said. "I feel like with what [Cain] has created, this whole metaverse version of a scenario where you're learning about trafficking, is amazing," Arreola said. 
Selah Freedom has served more than 160 human trafficking victims and trailed nearly 700 professionals. Arreola hopes this VR program will be another tool that helps prevent children from becoming victims.
To learn more about Radical Empathy, visit https://reefcares.org.
Go behind the scenes and watch the full interview of Billy Joe Cain and Aaron Mesmer!